Dates
November 1st-3rd, 2019
Venue:
Futian Shangri-La Hotel, Shenzhen China
4088 Yi Tian Road, Futian District, Shenzhen 518048, China
Tel: + (86 755) 8828 4088
Website:
https://www.shangri-la.com
Language
English & Chinese
Opening of CHC2019 and Plenary Session
Venue:Grand Ballroom, Level 2, Futian Shangri-La Hotel, Shenzhen China
Date & Time:8:00 AM-12:00 PM, Friday, November 1st
Airport Transfer
There are several options to reach Futian Shangri-La, Shenzhen. Guests can choose between hotel limousine pick-up and taxi.
Futian Shangri-La, Shenzhen, is only a 30-minute drive from the Shenzhen Bao'an International Airport. Taxis, public buses and limousine services can be found on the ground floor of the domestic and international arrivals halls.
Arrival and departure limousine services are also available to and from Hong Kong International Airport. The journey between the airport and the hotel takes approximately one to two hours (subject to traffic conditions and the amount of people at the airport).
Taxis
Taxis in Shenzhen are plentiful and affordable. Flagfall is RMB 10 plus RMB 4 for fuel surcharge. Expect higher fares between 11pm and 6am.
Discover delights in splendid Shenzhen
Futian Shangri-La, Shenzhen, is located in the central district of Futian. It is a short walk from retail malls, entertainment centres and commercial towers.
From the hotel, guests can enjoy easy access to famous sights and sounds that capture the atmosphere of a dynamic city.
Local Climate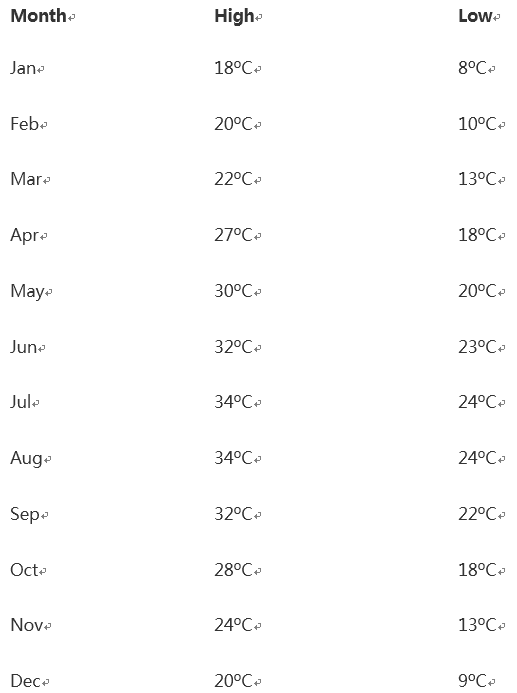 Invitation Letter / Visa

You are required to have a valid visa for entry into the People's Republic of China. Please check with your local Chinese embassy or consulate to obtain the necessary documents. Please allow enough time to process your visa. Visit http://www.fmprc.gov.cn/eng/3625/3628/ for further information on the visa process.
On request, the Chinese Medical Association will an invitation for visa application. Such an invitation does not imply any financial commitment. Please note that visa issuance is at the sole discretion of the consular officer. Visa invitation is sent to only those who have made payments to attend the congress. To request an invitation, please follow steps providing information, such as passport number, citizenship and profession.
Liability
The Congress is not responsible for airfare, hotel, or other costs incurred by participants in the event of program or registration cancellation.
Please note, in the event that the China Heart Congress 2019 is postponed or canceled because of circumstances beyond the control of the organizers, including but not limited to civil disturbance, earthquake, electrical outage, explosion, fire, freight embargo, strike or labor unrest, flood, hurricane, tornado or the act of the government, the registrant expressly agrees to waive any claim against the organizer for damages or compensation.
Credit Cards and Currency
Major credit cards like Master, Visa and American Express are acceptable in most big shopping centers and hotels. Major foreign currencies can be changed to the Chinese currency RMB at the airport, the Bank of China or hotels. American dollars can be changed into Chinese currency (RMB yuan) at a rate of about USD 1 to RMB 7.0428 as of August 2019, but the exchange rate is subject to change.
Time Difference
China Time is 8 hours ahead of GMT
Telecommunications / Internet
Facilities such as IDD, fax and Internet are available in hotels.
Tipping
Except for some tour guides and hotel porters, no people in China expect tipping.
Electricity
The local voltage is 200-240 volts AC, 50 cycles. Transformers reducing the voltage to 110-120 volts, 60 cycles are available in some hotels.